Unique Insights for
Optimzing Ads & Communications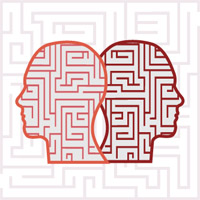 ---
The Best Ads
happen when when your brand and creative talent create ads that prompts a strong associative response. Daniel Kahneman (Thinking, Fast and Slow) explains that an associative response "happens quickly and all at once, yielding a self-reinforcing pattern of cognitive, emotional, and physical response."
---
Relying on Intuition
is currently your best bet when designing for associative response. Current research methods used to divine associative memories are slow, expensive, and rely on the vargaries of interpreting qualitative data.
---
Optimize Associative Reponse
by providing your brand and creative teams Semionix's research. Our unique, patented process provides data-driven revelations about the optimal associative cues for each of your targets. Our technology has been proven by the world's largest and most sophisticated consumer product companies.
---
Better. Faster. Cheaper.
You get to pick all three without compromise. A project with us will be easy for your team to execute. Projects can be completed within a day's time, and are inexpensive. Project results are easy-to-understand and apply.
---
Our Agency Model
gives you control of the client relationship. You get a unique service that you manage and apply. Semionix stays in the background.
---
Prove It.
Leverage Semionix's ease, impact and low-cost for an A/B test.
---
More Info
An overview of our POEMA product is available here

(link opens in a new tab/window)
---
Take a Survey
A POEMA survey is available here

(link opens in a new tab/window)